Because of you,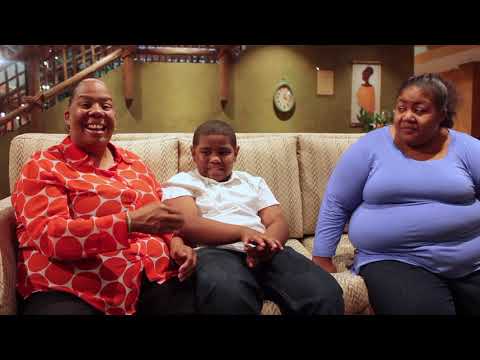 30 adults and their families will have the same opportunity as Jill and Danielle.
Jill felt her prayers were answered this past March when she learned about St. Ann Center, one place that could provide day care for her adult daughter, Danielle, and Danielle's 9-year-old son, Isaiah. Now, Danielle has access to a dentist for the first time in years, Isaiah receives extra help with his homework during the after-school program and Jill can manage being their sole caregiver with a full-time job.
"St. Ann Center was a godsend for our family." – Jill
(Click the image for more of Jill's story!)
---
Generous people like you made a life-changing difference for this family. And your donation today is more important than ever. Construction on phase two of our Bucyrus Campus will begin soon. In just a few months, we will be able to enroll 30 new adults. You can bring the magic of intergenerational care to all of them. Thanks to an anonymous donor, all donations will be matched up to $50,000!
Our goal is to raise $200,000 to support the care of 30 new adults.
---