A Global Pioneer in the Field of Intergenerational Care
St. Ann Center opened in 1999 and provides quality, compassionate care to children, elders, and adults of all ages with disabilities. Our story began in 1983, as a mission of the Sisters of St. Francis of Assisi in the then-new field of adult day care.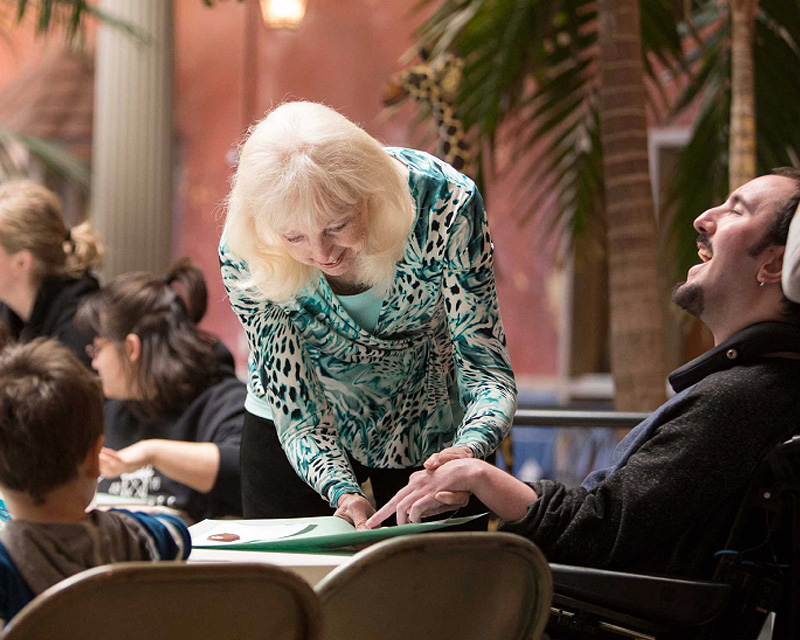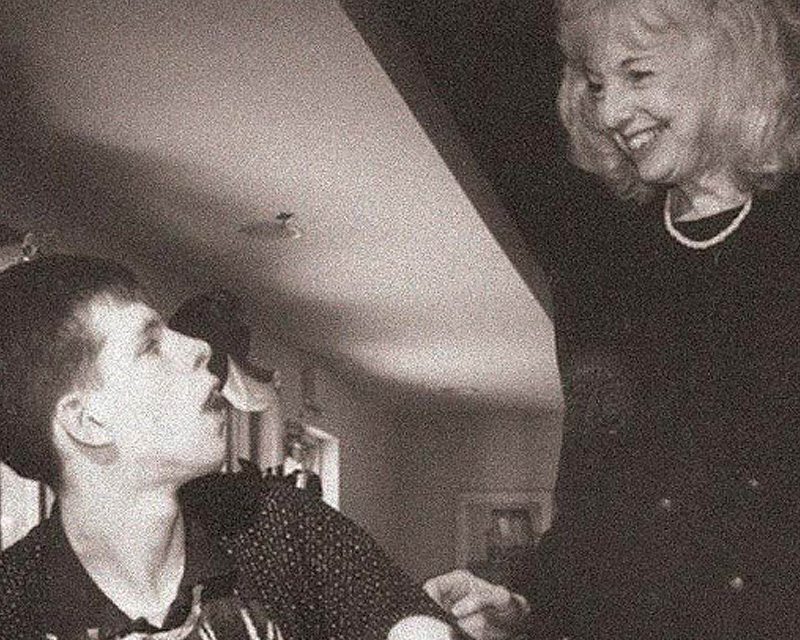 Over 35 years in Intergenerational Care
Our history is planted deep in Franciscan values: making peace, reverencing all creation, showing compassion, and creating a caring community. The Sisters of St. Francis of Assisi brought these values to Milwaukee in 1849 and to St. Ann Center for Intergenerational Care 134 years later. Today, this dynamic heritage continues to grow into a ministry with a vision.
More On Our Mission
Sister Edna holds degrees in nursing, occupational and massage therapy and gerontology. She created the first dementia-specific day care in Milwaukee and in 1999, the nation's first fully integrated intergenerational day care at the Stein Campus on the south side. In 2015, she replicated the services at the new Bucyrus Campus on the near north side, one of the poorest and most underserved areas of Milwaukee.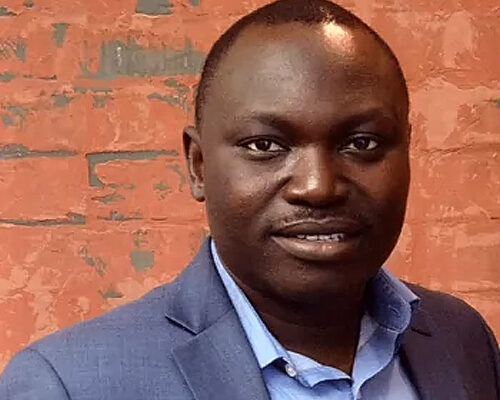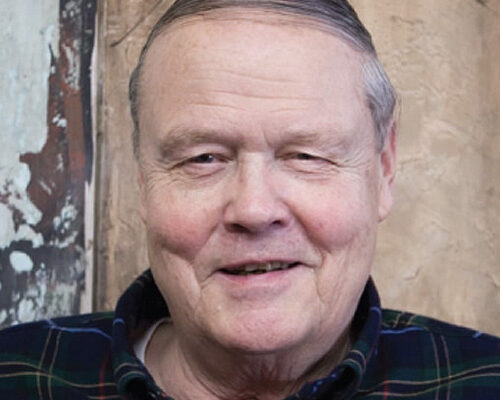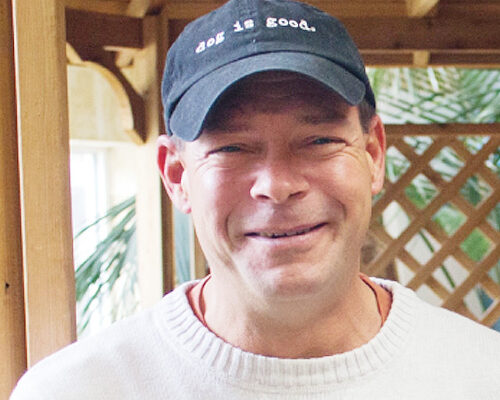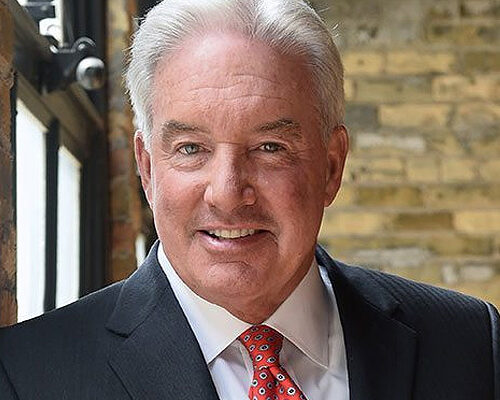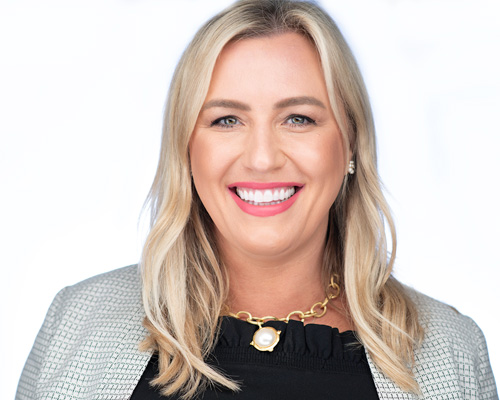 Timothy W. Sullivan, Chair
Kristen Kriegbaum, Vice Chair
Dr. Michael Goss
Sr. Ann Kelley, OSF
Peter Kordus
Craig Mackus
Marilyn Miller
Jeremy Moore
Sr. Diane Oman, OSF
William K. Reilley, Sr.
Angela Thompson
Ramona Dicks-Williams
Zak Wroblewski
Timothy W. Sullivan, Chair
Bishop Walter Harvey
Rev. Joseph Jackson Jr.
Tabatha Jordan
Sr. Ann Kelley, OSF
Craig Mackus
Fr. Bryan Massingale
Barbara Wyatt Sibley
Una Van Duvall
Sr. Diana De Bruin, OSF
Sr. Kathryn Dean Strandell, OSF
Sr. Ellen Carr, OSF
St. Ann Center Mission Statement
The mission of St Ann Center for Intergenerational Care is to provide community-based health and educational services for children and frail adults and to serve as a resource and support for caregivers. The Center, sponsored by the Sisters of St. Francis of Assisi, reflects Franciscan values in meeting the spiritual, psychological, social, and physical needs of all who participate regardless of faith, culture, or ability to pay. 
Our Four Core Values
St. Ann Center abides by the following Franciscan values: 
Creating a Caring Community
Respect for each individual's personal dignity
Hospitality, courtesy, and kindness
Friendship, openness
Fostering loving relationships
Showing Compassion for Others
Serving and caring for the poor and oppressed
Concern for justice issues
Taking responsible social action
Offering unselfish service, altruism
Reverencing All Creation
Respect for all creations
Fostering a simple lifestyle, stewardship
Human dignity and empowerment of people
Concern for environmental issues
Making Peace
Healing and reconciliation
Conflict Resolution
Forgiveness
Care and understanding to eliminate fears
Sharing Our Mission – Build Your Own Intergenerational, Community-based Care Center
St. Ann Center is dedicated to promoting nationwide this new social model of community-based care, one that provides a non-institutional lifestyle of service, choice, compassion, and dignity to all ages, and bridging the gap between generations. To that end, we have published a step-by-step manual outlining what's involved in starting an intergenerational care center like ours.
Caring for Generations can help you build your own intergenerational, community-based care center. The 113-page, softcover manual includes support materials to help you replicate the St. Ann Center model of multigenerational care to benefit those in your community.
Order the manual by filling the form below. We look forward to being a partner in your intergenerational journey.
Questions? Contact Chris Fabbri at (414) 977-5062, or email: cfabbri@stanncenter.org
Purchase the Manual
St. Ann Center is one of nine collaborative ministries of the Sisters of St. Francis of Assisi, a Catholic order of sisters in Milwaukee. The other ministries include: