Our history is planted deep in Franciscan values: making peace, reverencing all creation, showing compassion and creating a caring community.
The Sisters of St. Francis of Assisi brought these values to Milwaukee in 1849 and to St. Ann Center for Intergenerational Care 134 years later. Today, this dynamic heritage continues to grow into a ministry with a vision. St. Ann Center—its staff, volunteers, clients and benefactors—live the mission of the Franciscan Sisters, to create a better world for the people in our neighborhoods, communities and around the globe. Whether it's being and working with children, the frail elderly or adults with disabilities, we strive to be people of faith touching a world in need.
1983 Opening Day
St. Ann Adult Day Care, founded by Sr. Edna Lonergan, opened in the basement of the health center of the Sisters of St. Francis of Assisi (now Juniper Court).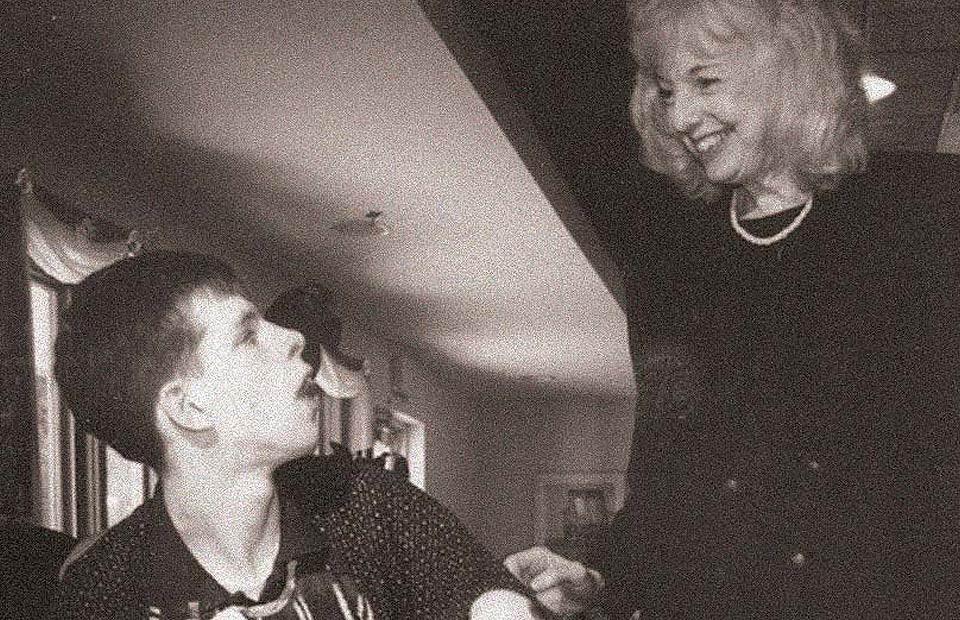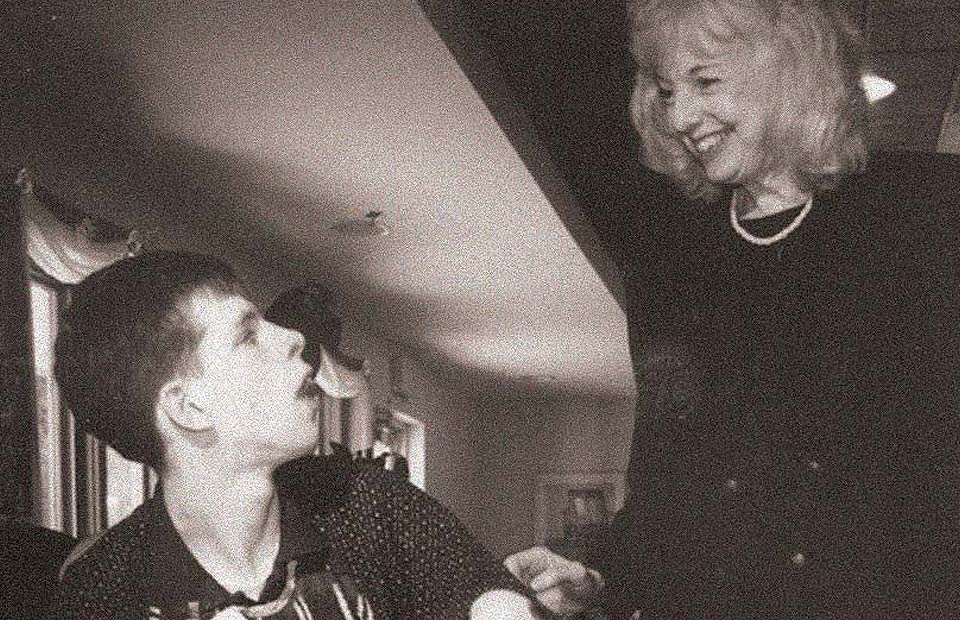 1987
Remodeling. The adult day care program moved with 30 clients to the newly remodeled Leandra and St. Francis Hall in the basement of St. Francis Convent.
1990
1994
First House Raffle Fundraiser

1995
Model Project Award from the White House Conference on Aging
1996
Benevolent Touch (BT) Program Began. The BT program developed by Sr. Edna teaches caregivers how to enhance the quality of life for those with Alzheimer's, other forms of dementia or sensory loss due to aging. The use of positive, gentle, nurturing touch ensures the recipient that they are in a safe and caring environment.
1999
Opening Of Our New Intergenerational Center. St. Ann Center for Intergenerational Care Stein Campus opened at 2801 E. Morgan Ave. on Milwaukee's south side, and launched the Child Day Center. This intergenerational program began with a mission to serve the underserved and included day services for the whole person—body, mind and spirit.

Shepherd House opened. The original St. Ann Center was converted and renamed Shepherd House. Its programs focus on the needs of adults with Alzheimer's and dementia.

2001
2002
Sr. Edna Addresses The United Nations. Second World Assembly on Ageing in Madrid, Spain, presenting St. Ann Center's intergenerational model of care.
2003
20th Anniversary of St. Ann Center Adult Day Care
Cameroon Outreach/ Sr. Edna along with members of the community and St. Ann Center staff traveled to Cameroon, Africa, on a mission trip. This led to the creation of the Cameroon Goats and Chickens Fund, aimed at helping some of the world's poorest people by providing goats and chickens to sustain future generations.

2005
Sister Edna Addressed Intergenerational Concepts and Methods in China
2007
Overnight Respite Center Opened. The center's new addition opened to include a 24-hour Overnight Respite Service, allowing caregivers a worry-free vacation, business trip, or time off to rejuvenate. The addition also provided new space for the Ageless Beauty Salon and Outpatient Rehabilitation.

2008
25th Anniversary Celebration. St. Ann Center appeared on the front page of the New York Times on August 19, 2008.
2009
Sr. Edna was named St. Francis Citizen of the Year by the St. Francis Association of Commerce.
2010
Sr. Edna was a panelist at the Fourth International Conference of the Consortium for Intergenerational Programs in Singapore.

2010 – 2019
Program of Distinction from Generations United, Washington D.C.

2011
Shepherd House moves to the St. Ann Center location
2015
Bucyrus Campus Opens. St. Ann Center replicated its model for intergenerational care, building a new center at 2450 W. North Ave. to meet the needs of the near north side community.

2016
St. Ann Center helps Milwaukee be a Best Intergenerational Community. Award sponsored by Generations United and MetLife Foundation.
2016 State Farm "Building Blocks Award".
Awarded to the Bucyrus Campus from the Milwaukee Award for Neighborhood Development Innovation (MANDI) for being a real estate project that improves the community.
2016 Real Estate Award. Bucyrus Campus was the recipient of a Milwaukee Business Journal 2016 Real Estate Award for "Most Creative Deal" and finalist for the Project of the Year.
Sr. Edna named Rotarian of the Year. Sr. Edna was named 2016 Rotary Person of the Year by the Rotary Club of Milwaukee.

2017
Global Intergenerational Conference. St. Ann Center cohosted Generations United 19th Global Generational Conference. This event drew nearly 300 attendees from 12 countries. It included our Replication Summit, teaching others how to build a shared-site center.
The Good Earth Celebration. Soil remediation completed- cleaning up contaminated soil at our Bucyrus Campus.
$5 Million Dollar State Capital Grant. St. Ann Center is included in the Governor's biennial budget. The funds will be used exclusively to fund construction costs to complete Phase 2 of its Bucyrus Campus.
First Fridays 4 Biz is Launched. Every first Friday of the month, St. Ann Center's Bucyrus Campus hosts a meeting where aspiring business owners come together to discuss topics pertaining to running a successful business.
2018

Phase 2 Construction Begins. Construction begins on Phase 2 of Bucyrus Campus.
Summer Camp Farm Visits Begin. Children from the Summer Camp program from both campuses participate in weekly visits to Creating Pathways Horse Farm in Sussex.

2019
Bucyrus Campus Completion Celebration. Construction completed on a new Dementia Care Wing, Overnight Respite Center, Beauty Salon, Art Room, Aquatics Center, Indaba Band Shell, and two Childcare rooms.
Inaugural Indaba African Ball is held. The first annual Indaba African Ball is held at the Bucyrus Campus in February to kick off Black History Month and raise funds for the Indaba Band Shell.

2020
COVID-19 forces St. Ann Center closure. St. Ann Center temporarily closes its two campuses for 12 weeks as a precautionary measure prompted by coronavirus, COVID-19 and a Safer at Home Order issued by the State of Wisconsin.
Students come to St. Ann Center for remote learning. St. Ann Center offers supervised remote learning for students attending elementary school classes virtually due to COVID-19.
Air filtration system installed at both campuses. A state-of-the-art air filtering system helps remove bacteria, viruses and other pathogens, keeping clients, children and staff healthy.
Early Voting Day comes to Bucyrus Campus. The Bucyrus Campus hosts a drive-through election event sponsored by the NAACP as part of a nonpartisan Early Voting Day effort.
Community Bootcamp for Entrepreneurs hosted. Through a partnership with BizStarts, St. Ann Center hosts a bootcamp to help low-income entrepreneurs move their businesses forward.