Serving the Health & Well-Being of Milwaukee's Community
St. Ann Center is dedicated to the health and well-being of our entire community. Our comprehensive "a la carte" programs are open both to people who need extra care while spending their day at the center and to people who just need one particular service. You don't need to enroll in our day program to use these services.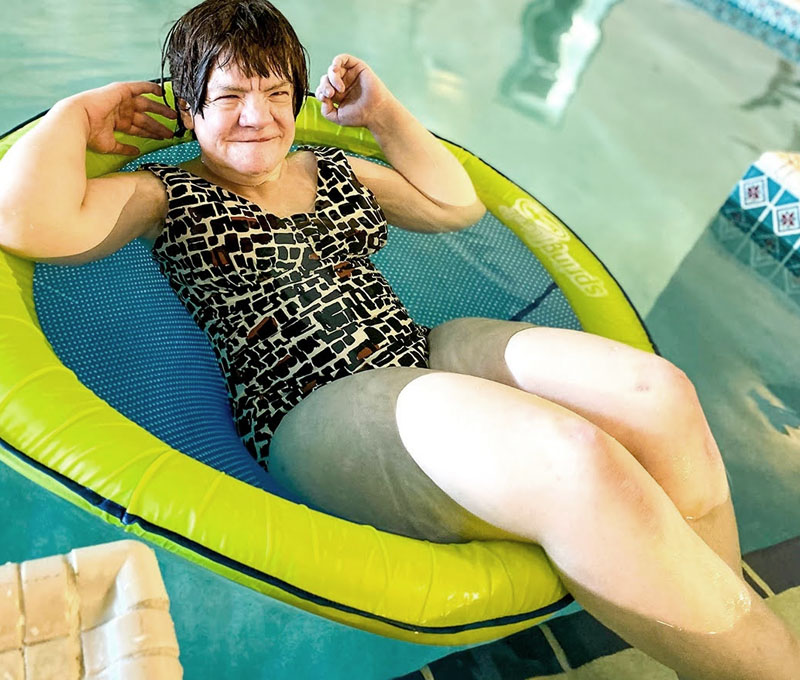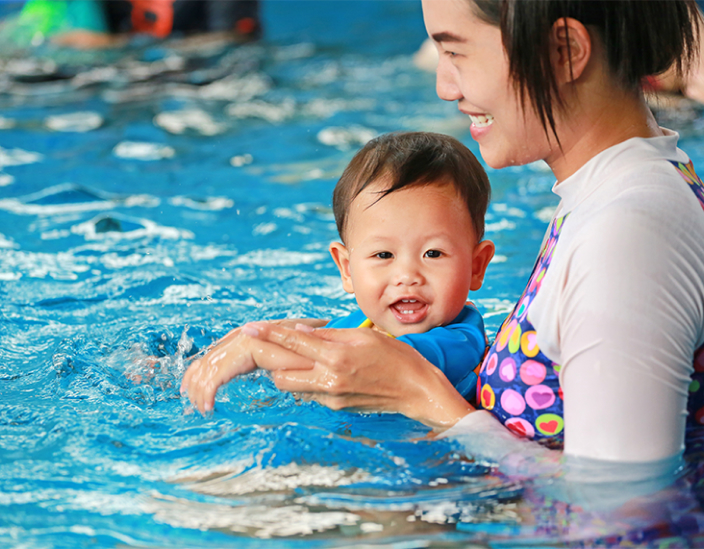 Child & Adult Swim Classes in a Warm-Water Pool
Open to the community, our warm-water (90 degrees) therapy pools and locker rooms are all wheelchair accessible; the Stein Campus features a relaxing hot tub spa. Adult water exercise classes & family nights are not being offered at this time due to the pandemic.
View The Schedule
The Gardetto Family Community Dental Clinic
Located at the Bucyrus Campus, this unique dental clinic specifically serves children and adults with moderate to severe cognitive or physical disabilities that keep them from being treated in standard private practice or community clinics. Our dentists and hygienists are trained to treat clients with special needs, in a setting designed with features to make their care as comfortable as possible. Treatment rooms and hallways easily accommodate wheelchairs and scooters.
More On The Dental Clinic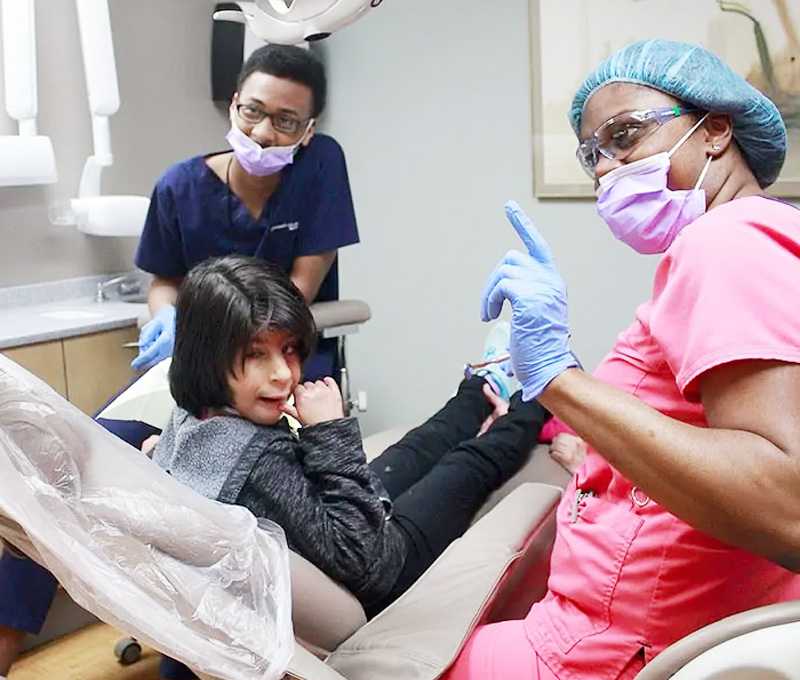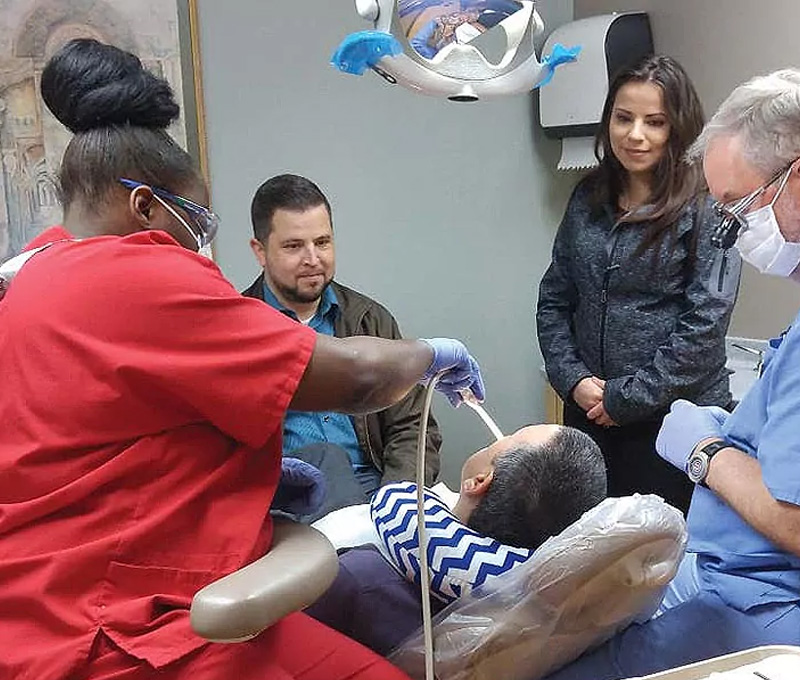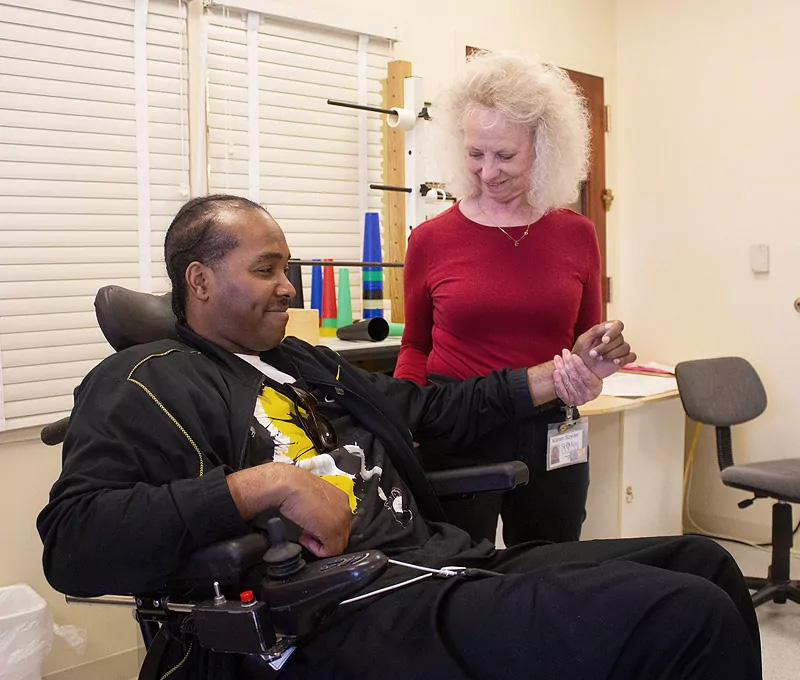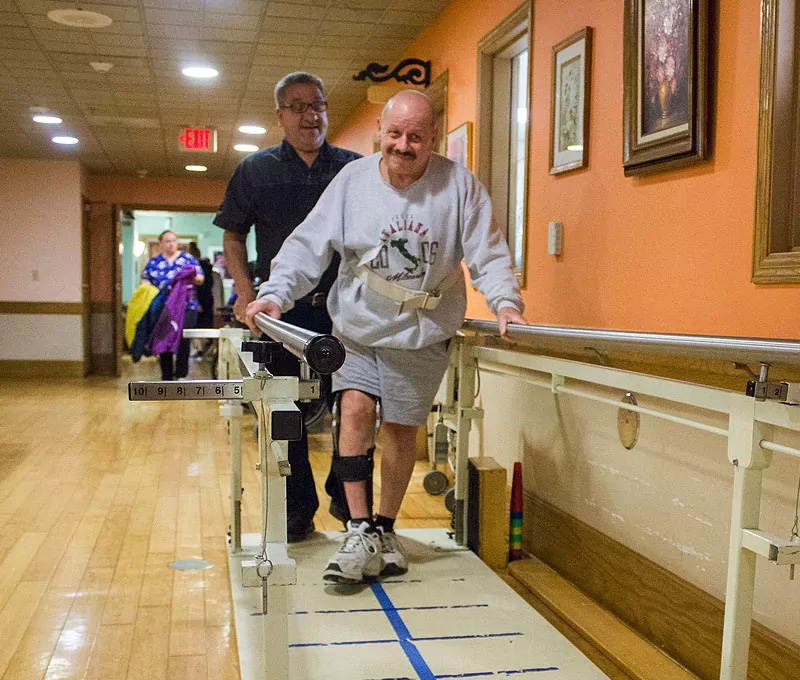 One of the first outpatient therapy departments housed in a daycare setting, St. Ann Center's program offers a creative and comprehensive approach to rehabilitation, with individualized treatment programs designed to help people of all ages and abilities achieve the highest level of independence possible.
More On Therapies

Looking good helps you feel good
So we aim to deliver the best, most up-to-date hair, nail, and beauty treatments available. And the best part is: prices are competitive and all profits from your haircut, color, or manicure support the care of people most in need at St. Ann Center, the clients (who are able to schedule a service during their day here).
Stein Campus: Currently, Ageless Beauty Salon service is available by appointment only. Call (414) 412-0783. Services available include haircuts, shampoos, coloring, perms, and nail care.
Bucyrus Campus coming soon
St. Ann Center, with two beautiful facilities, could be the perfect spot to host your next special occasion. We have indoor and outdoor spaces to accommodate groups as small as 25 and as large as 150.
Our spaces include an outdoor band shell, an imaginative playgarden with unique structures; warm-water pools/hot tub; spacious atriums, and small chapel spaces.
For more information, call (414) 977-5037.
Call Now