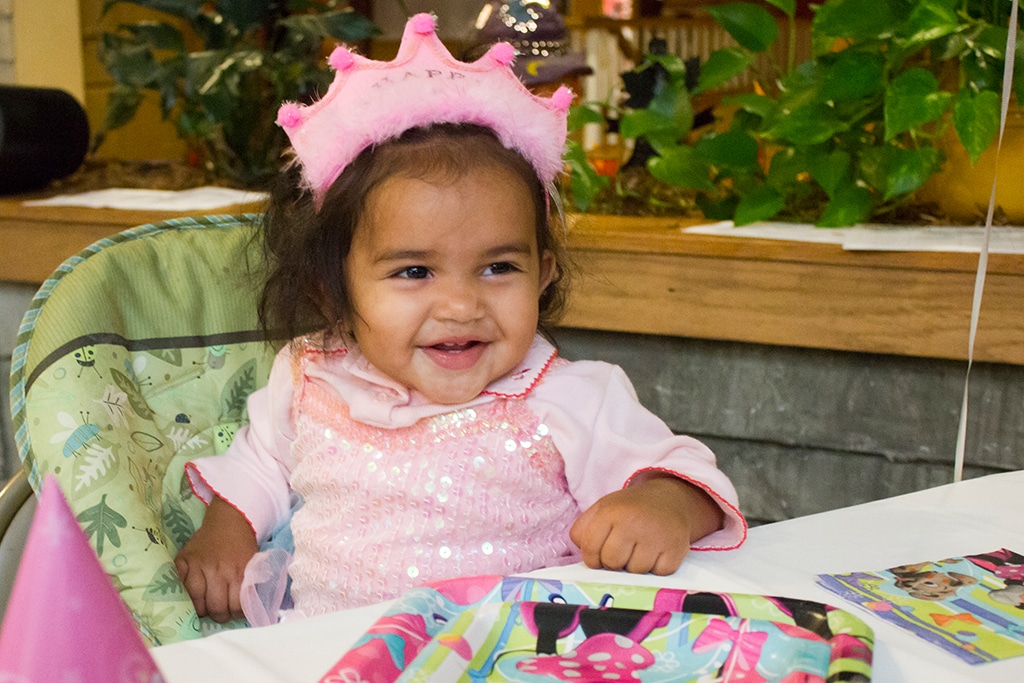 Most kids have grandparents who spoil them. And Alexis Alloway is no exception. Just turned one year old, the precocious toddler is the apple of the eye of 18 love-struck adults, age 50 to 80-plus—all clients at St. Ann Center for Intergenerational Care.
Alexis' mom, Rosemarie, is the lead Certified Nursing Assistant on the Veranda Unit. "The clients I work with have known Alexis since before she was born," Rosemarie said. "I brought my ultrasound in to show them." Seven weeks after delivering, Rosemarie returned from maternity leave, bringing her newborn with her. Alexis was enrolled in St. Ann Center's childcare program. "An important part of our mission is bringing the generations together," Rosemarie said. "Since our clients got such a kick out of seeing Alexis, I started bringing her upstairs once a week so we could all watch her grow up together."
As her first birthday approached, Alexis' adult friends decided to throw her a party on the Veranda, inviting all the one-year-olds in her classroom. The bash included an intergenerational game of balloon volleyball, party hats and a potluck with adult- and kid-friendly dishes. Instead of buying presents, the clients made a mixed tape of songs for the toddlers to dance to.
"Babies have a natural way of brightening the day," Rosemarie said with a smile. "I love being able to share Alexis with these wonderful people. And they have so much to teach her."
A version of our "Bringing Up Baby" story was featured in our newsletter. Read all the stories of our joyful intergenerational community in the October-December Issue of Seasons of Life.