New holiday event spotlights handmade goods, local entrepreneurs.
Shoppers will find plenty to celebrate at the First Annual Kwanzaa Holiday Boutique, 10 a.m.-2 p.m., on Saturday, Dec. 14, at St. Ann Center's Bucyrus Campus, 2450 W. North Ave. The boutique will feature handcrafted items from more than a dozen local entrepreneurs.
Kwanzaa—celebrating African heritage, unity, and culture—begins Dec. 26 and continues through Jan. 1, with gift-giving and a feast.
"For many families, the seven days of Kwanzaa have become a treasured holiday," said Gloria Miller, St. Ann Center's Special Events Director. "We are thrilled to shine a light on the customs and traditions of this special time while supporting businesses from the neighborhood."
The center's spacious atrium will be filled with vendors selling everything from African and Afro-centric clothing and jewelry to handmade soaps and home accents.
Gershia Coggs is excited about the opportunity to showcase her business, Spiritually Inspired, including her designer jackets, matching headwraps, and jewelry.
"An educational and cultural event like this makes you feel proud about your heritage,"  Coggs said.  "It's also a great way to share it with others."
The family-friendly event will spotlight a display explaining the symbolism of Kwanzaa, a Swahili word that means "first" and signifies the first fruits of the harvest. The kinara (candle holder) and its seven candles represent a different principle celebrated on each day of Kwanzaa: unity, self-determination, collective work and responsibility, cooperative economics, purpose, creativity, and faith.
Other vendors will include:  Baskets of Blessing faith bowls and African cloth boxes; Tre Jacks Custom Designs and Alterations; Dee's Jewels & Novelties; Phyl's Jazzy Designs; Fashions by Purple Pearlz Treasures; Aloekui Handmade Soap; No Fingerprints Clothing; Gospel Intercession African garments; Growing Wildflowers jewelry; Sand Dia Designs clothing and purses.
Just a few vendor spaces remain. For more about the Kwanzaa Holiday Boutique or for information on vending, contact Gloria Miller at (414) 210-2428.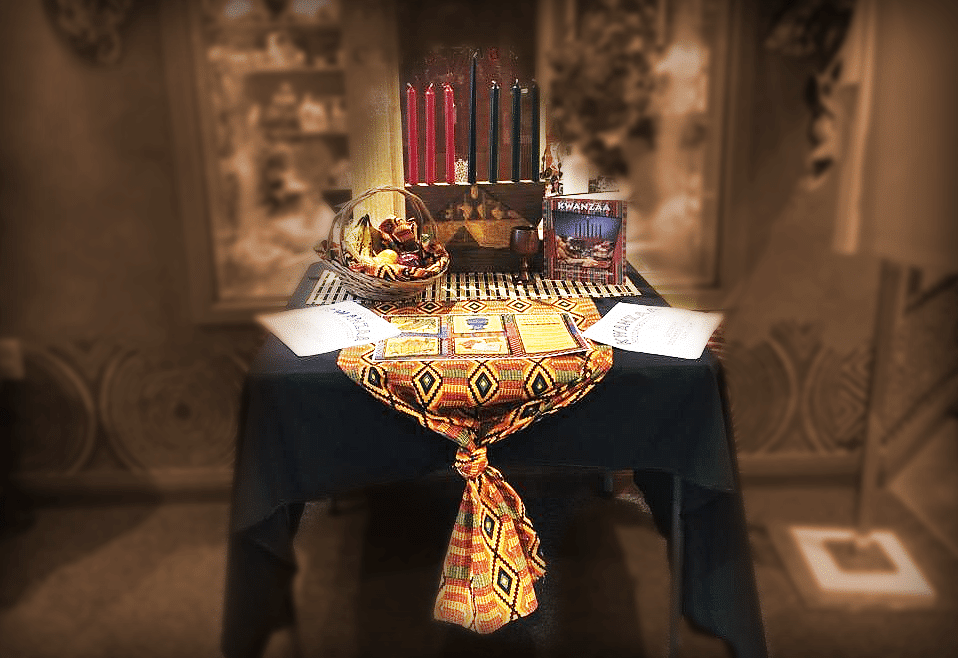 https://stanncenter.org/wp-content/uploads/2019/11/kwanzaa-FB-header.png
1080
1920
St. Ann Center
https://stanncenter.org/wp-content/uploads/2018/05/st-ann-center-for-intergenertional-care-milwaukee.png
St. Ann Center
2019-12-04 07:44:13
2019-12-04 07:46:04
Kwanzaa Boutique Debuts Dec. 14