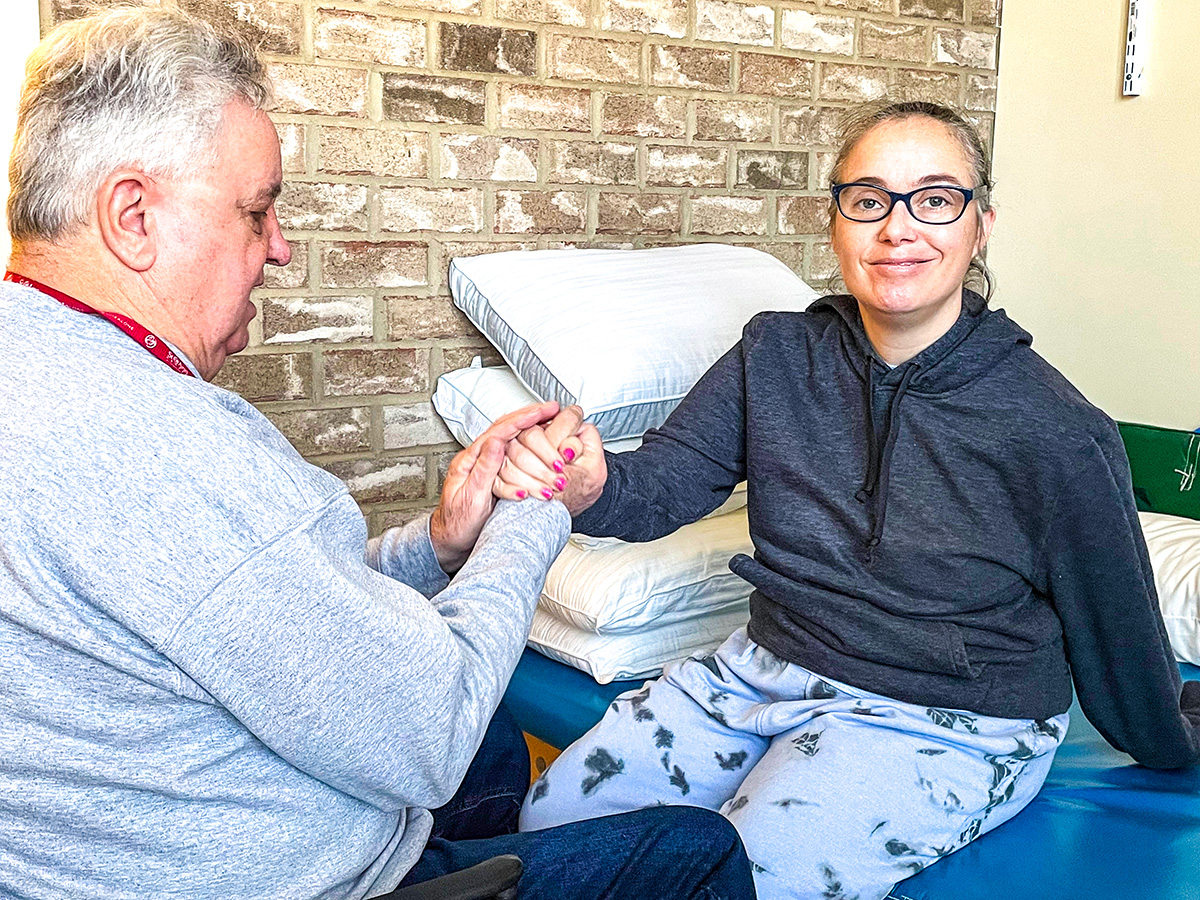 If you've ever completed a course of physical or occupational therapy–or provided care for someone who has–you know that the discharging therapist sends you home with a recommended home exercise plan to keep your recovery on track.
But did you know that up to an astonishing 87% of people being discharged from skilled therapy don't follow those at-home recommendations, for a variety of reasons?
For most people, especially those in good overall condition, that probably won't be a problem. Resuming their normal activities may be sufficient to keep them functioning well.
But sadly, some people are more vulnerable, and will lose some of that valuable progress they made during therapy, says Carol Dickert, vice president of Outpatient Therapy Services at St. Ann Center. An occupational therapist and licensed physical therapy assistant, Dickert holds a master's degree in administration and patient education, and a doctorate in physical rehabilitation and occupational therapy.
Functional maintenance, sometimes known as restorative therapy, was developed to help clients hold on to the functionality, strength and independence they gained during their skilled therapy.
"If it were my mom or someone else I cared about, I'd want this for them," Dickert said. "It really helps them stay as strong and as functional as they can be, for as long as they can be."
It adds flexibility some clients need, she said, such as access to specialized therapy equipment, as well as assistance and supervision that provide an extra measure of safety.
Delivering Value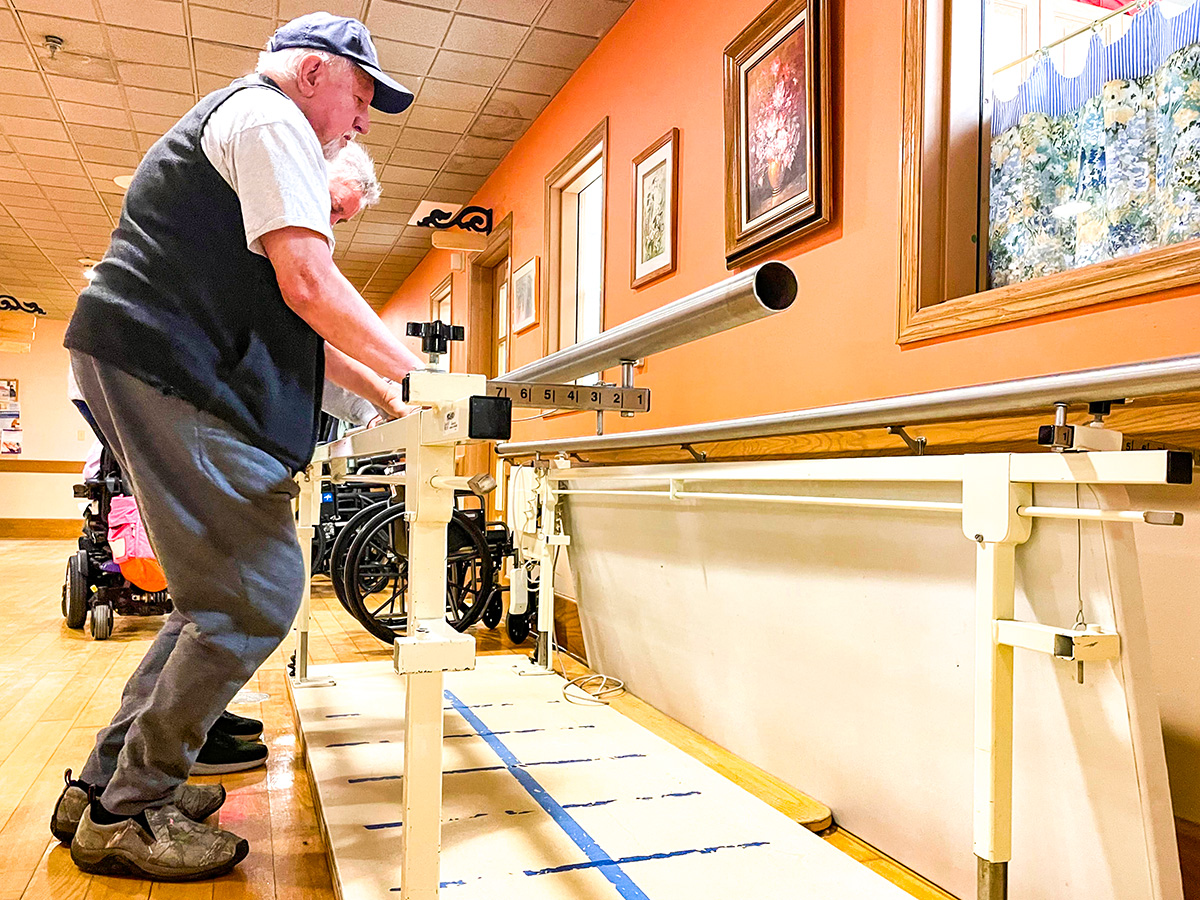 Because a client works one-on-one with a therapy aide, rather than a therapist, functional maintenance programs can be far less expensive than rehabilitative therapy with a skilled therapist.
A client's individualized functional maintenance program is written by their discharging therapist, who is very familiar with their condition and capabilities. During functional maintenance sessions at St. Ann Center, that therapist is readily available to adapt their plan as needed should a client's condition suddenly change, short term or long.
Dickert noted sometimes a client suffers illness or injury between sessions, or just comes in fatigued — the aide can get the therapist's read on the situation immediately to know if they should take another approach that week or consider long-term changes.
That personal attention – similar to what a personal fitness coach can deliver – can help some clients perform better, she said, And the regular social interaction is beneficial, too, for many people.
"It's really about what's best for the client," Dickert said.
St. Ann Center's Outpatient Therapy Services Department at its southside Stein Campus, 2801 E. Morgan Ave., offers both skilled therapies and functional maintenance. This is especially convenient for adult day program clients at the center, but the department's services are also available to community members (who can receive functional maintenance services after an initial on-site evaluation). To learn more, call (414) 977-5005